One of my FAVORITE parts of Taiwan was Jiu Fen (九份), which used to be a mining town up in the mountains. The name means 9 portions and comes from the fact that there used to be 9 main families and so when shipments would come to their port people would always ask for 9 portions of items, and voila! their name was born.
Aside from this place having absolutely amazing scenery, it's actually the inspiration for Spirited away!
I went during the day time, and my little old iPhone camera would not have been able to do the town justice anyways.
So here is a stolen picture off google images [HQwallpaper.com] that displays the true magnificence - and may perhaps show you just how spirited away could have been inspired by this humble town.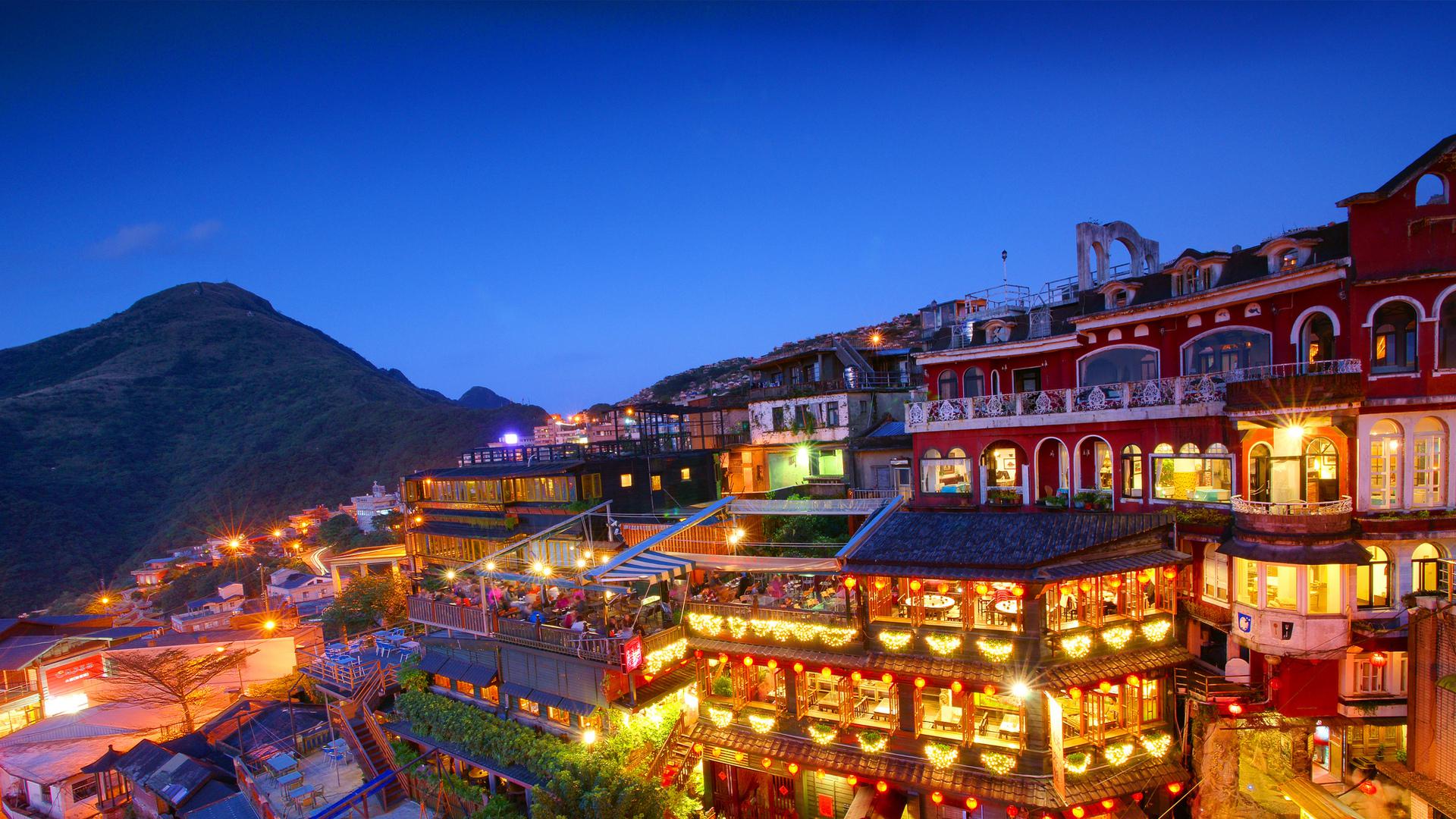 You can read more about a lot of the similarities between spirited away and Jiu fen as well as some history at this kids blog.
MORE MARKETS
Jiu Fen has an "old street", which is basically a market, and they serve more iconic sticky gooey goodies. My favorite was definitely this shaved ice mochi red bean concoction. I bought two that day, and bought another later in another market. I was in love.
Here are some picss:
My picture of this delectable treat was not cute, so I borrowed this one from AreYuTravelling